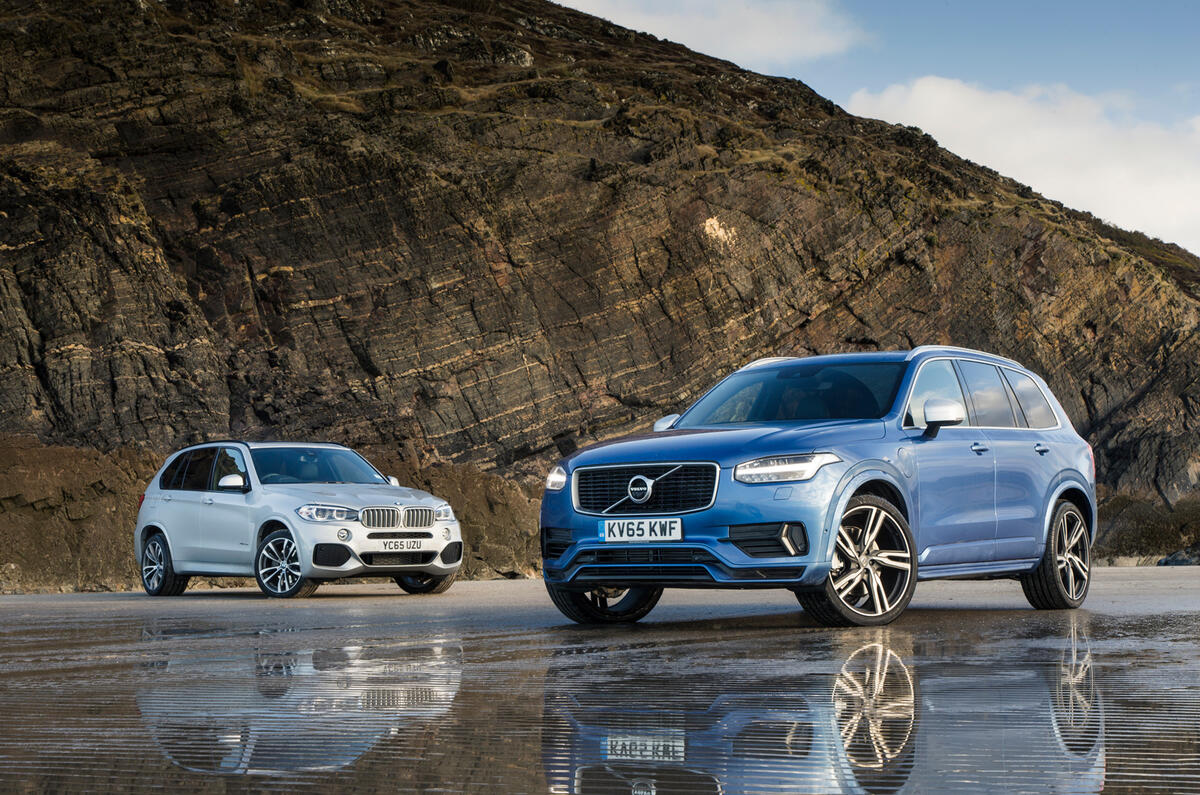 Both SUVs have around 9.0kWh of lithium ion high-voltage drive battery on board, the Volvo's packaged in such a way as to preserve its seven-seater status and the five-seat BMW's not-socleverly packaged. While the BMW deploys its battery's electrical energy through one electric drive motor producing up to 111bhp and 184lb ft, the Volvo can use both its main electric drive motor and its lesser starter-generator motor to drive the wheels, making for up to 133bhp and 280lb ft of electric power – in theory. Thirty-love to Volvo.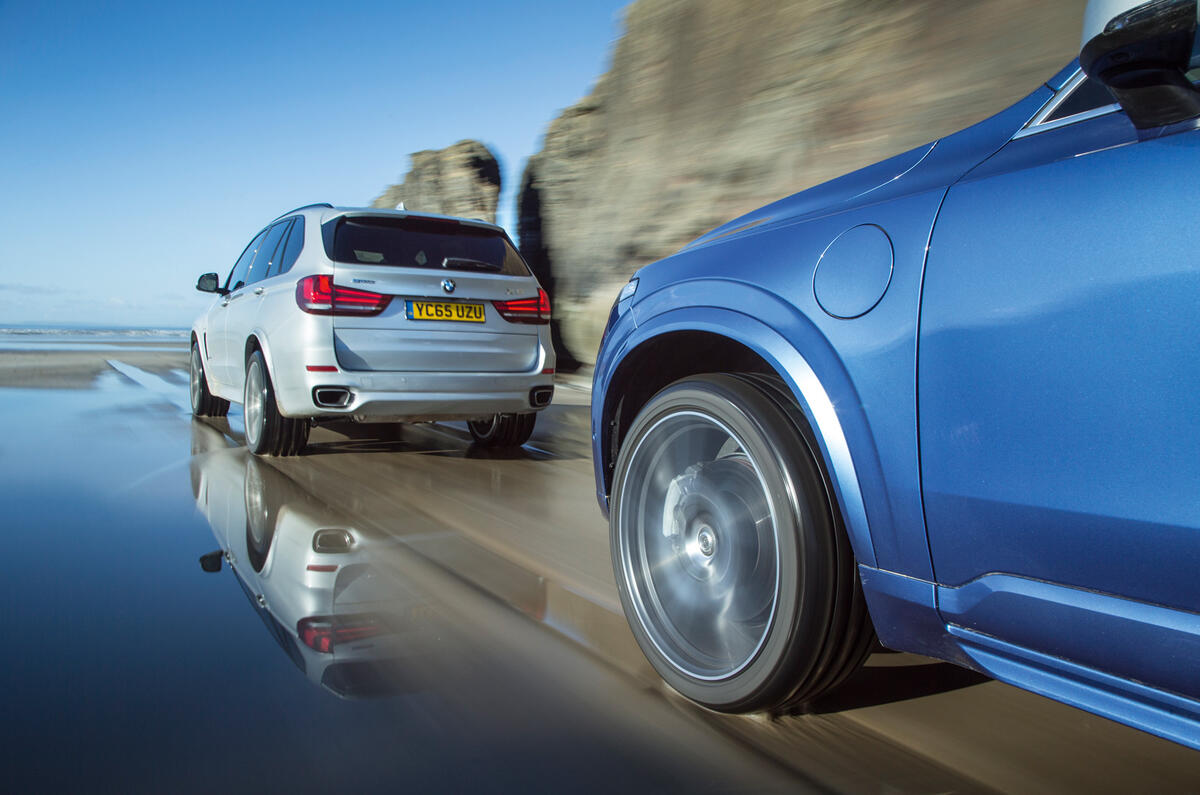 The BMW handles gamely when harried, just as you'd expect it to, but its steering is too slow around dead-centre, too muted on feedback and just a bit too imprecise and inconsistent at times to inspire the confidence you need to tackle a twisting road with much gusto in a really big car. The X5's ride seems needlessly firm: hyperactive over camber changes and through ruts, and slightly coarse with it – at a guess, at least partly as a result of the runflat tyres our test car came fitted with. All in all, it feels like a car struggling against its dynamic limitations next to one that's much more at one with them.

It leaves us with a singular conclusion. Before this test, I wasn't sure that the financial case for a petrol-electric luxury SUV could stack up against a diesel – but it can. I didn't expect the XC90 T8 to be capable of driver appeal on the one hand and rational appeal on the other: to deliver on performance, handling, refinement and creditable economy.

But it is, and does. If the future of the luxury SUV comes with a plug, we can trust Volvo to usher it in. Your move, Audi.
Full 'twin test' here:
http://www.autocar.co.uk/car-news/new-c ... -twin-test